Fight disinformation:
Sign up
for the free
Mother Jones Daily
newsletter and follow the news that matters.
Earlier this month, Forbes.com published an op-ed by Jon Entine in which he purported to debunk Dashka Slater's must-read recent Mother Jones profile of Tyrone Hayes, the UC Berkeley professor who found that tiny doses of the widely used herbicide atrazine affects frogs' sexual development.
Entine, who describes himself as an "author, think tank scholar, leadership and sustainability consultant, media commentator, and public speaker on the DNA of human behavior," accused Slater of blatantly overstating the dangers of atrazine, which shows up at low levels in drinking water in farming-intensive areas in the Midwest and South. According to Entine, as it's currently used on American fields, atrazine poses no risks to people or farms. Entine called out Mother Jones for promoting "End of Days hysteria" and displaying "a devastating lack of respect for science." Now, Entine's critique of the science indicting atrazine is sophisticated and deserves to be answered. I have written critically about atrazine before, and much of Entine's critique of Slater's piece applies to my work as well. I'll be digging into that in a forthcoming post.
But what caught my eye about Entine's post in the first place is that his name had shown up in a recent report by the Center for Media and Democracy (part one, part two) about the efforts of Syngenta, the globe's largest agribusiness firm and the maker of atrazine, to protect its lucrative chemical from possible regulatory action by the Environmental Protection Agency. EPA is currently reviewing the herbicide's registration. Last year, a panel of independent scientists convened by the EPA recommended that the agency revise its assumption that atrazine is "unlikely to cause cancer." Pointing to what it called "strong" epidemiological evidence linking atrazine to thyroid cancer, the panel states that the agency is currently acting with "inadequate information to assess carcinogenic potential." The European Union banned atrazine in 2004, based mainly on its tendency to run off into drinking water. A similar move by the EPA would cut into Syngenta's profits in the United States, where atrazine sells briskly as an herbicide for our massive corn crop.
The CMD's report is based on Syngenta documents that show how the company's PR operation has tried to influence news coverage—while also keeping tabs on journalists who have reported on atrazine's potential health risks. These internal documents, according to CMD, expose the company's campaign "to influence the media, potential jurors, potential plaintiffs, farmers, politicians, scientists, and the Environmental Protection Agency." One Syngenta document reveals that in 2009, the company toyed with the idea of obtaining "the services of a well-know [sic] investigative reporter to probe around the EPA…At the very minimum to utilize the advice of an Investigative Reporter to council [sic] us on what buttons to push and cages to rattle."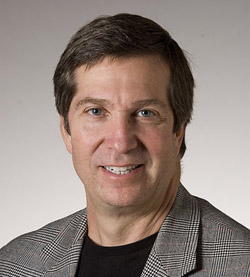 Entine turned up in the Center for Media and Democracy's investigation because last year he authored a book, published and promoted by the American Council on Science and Health, called Scared to Death: How Chemophobia Threatens Public Health. "In response to the growing level of chemophobia—the irrational fear of chemicals—among the American public, ACSH compiled this resource book and position to educate legislators, industry, media, consumers and parents on the actual risks of chemical exposure and use in everyday products," a press release for the book states. The book mounts a brief (nearly 30 of its 120 pages are bibliography) yet vigorous defense of industrial and agricultural chemical use, backed up by two case studies, one of which is on atrazine.
Syngenta has funded the American Council on Science and Health, CMD found. An email dated August 28, 2009 (PDF) from ACSH's executive director to his "Syngenta friends" refers to the "general operating support Syngenta has been so generously providing over the years, which we request to continue at current or increased levels." It adds: "Such general operating support is the lifeblood of a small non-profit like ours, and is both deeply appreciated and much needed." The letter doesn't specify the level at which the company has supported ACSH. The organization, according to CMD, has annual revenues of more than $2 million a year; its president, the high-profile pro-agrichemical polemicist Elizabeth Whelan, draws a salary of $350,000.
The ACSH email to Syngenta stated that "separate and distinct" from Syngenta's operating support, the group was seeking funding for a paper on the "general subject of pesticide exposure and consumer health." The paper, the budget for which ACSH put at $100,000, wouldn't focus exclusively on atrazine, but the "recent and ongoing 'controversy'" over Syngenta's herbicide would be a "primary focus." The email went out less than a week after the New York Times ran an investigative piece on the presence of atrazine in Midwestern drinking water and shortly after the Natural Resources Defense Council released a report (PDF) called "Poisoning the Well: How the EPA is Ignoring Atrazine Contamination of Drinking and Surface Water in the Central United States." ACSH said it would "consumerize" its pro-atrazine paper into a "consumer-friendly booklet," which then would be widely distributed to media, and "used as the basis for Op-eds, letters to the editor, media appearances, etc."
CMD's investigation does not establish whether ACSH ever got Syngenta funding for that project. But CMD raises the possibility that Entine's slim volume Scared to Death might be the very booklet that ACSH's executive director envisioned in his letter to Syngenta. Entine flat-out denied this suggestion in an email exchange. "Syngenta is not a client and never has been. I have no clients in the agricultural or chemicals businesses," he wrote. As for publishing a book with the Syngenta-funded ACSH, Entine responded:
No relationship with ACSH. I read a draft of an early version of a manuscript on chemical risk and thought it wasn't balanced—too critical of advocacy groups. They asked if I would write a new one. I said yes only if I had complete editorial independence. They agree. [sic] After publication I declined to be involved in any PR involving it. I hold the copyright not ACSH.
He added that he had "no idea" that ACSH had received Syngenta cash until he read the CMD story.
Though he denies being a hired gun for Syngenta, Entine cuts an odd figure as an independent ally of atrazine. Since 2003, he has been listed as a visiting fellow at the American Enterprise Institute, the pro-business, anti-regulation think tank. Entine told me that he organized a 2009 conference on pesticides for AEI, moderating a panel featuring a Syngenta researcher; a rep from Croplife America, the main agrichemical industry lobbying group; and prominent pesticide critic Jay Feldman of Beyond Pesticides. Despite his affiliation, Entine said his title with AEI is "honorific." He explained in an email, "I don't work for AEI. I get zero dollars from AEI."
Entine also runs a consultancy, ESG MediaMetrics. The firm's homepage lists Monsanto as a "select client." Among its "core services," it lists "Media strategy, writing, speechwriting, and engagement with critics." Describing its media services, it declares, "We manage and create reputations. We bring to every challenge our vast experience as active journalists, public relations and media specialists, international scholars, and advisers for Fortune 500 corporations." On the bio of personal web page, Entine has this to say about ESG MediaMetrics: The group "advises corporations and NGOs on Environmental, Social, and Governance issues, and on brand reputation and strategic communications." It adds: "Recent clients have included KKR, The Carlyle Group, The Alliance of Merger and Acquisition Advisors, The Bill and Melinda Gates Foundation, P&G, American Greetings, Monsanto, DHL/Deutsche Post and Nicor."
However, when I referred to ESG MediaMetrics as a PR firm in an email to Entine, he objected forcefully:
I consult with organizations, from fair trade groups to the Environmental Defense Fund to corporations. I'm committed to science. I do no corporate PR work. You can misrepresent what I do and call it PR work, but that would be deceitful. People who do what I do are generally called "green consultants," which I'm sure you'd never use as then I'd seem like a good guy and it's much easier to put people and what they do in neat little boxes that prevent real thinking.
As for listing Monsanto as a client on the ESG website, Entine wrote: "Nine years ago, I did a $2000 research project for v-Fluence, a social media company formed by former Monsanto executives. That's the entirety of my Monsanto relationship."
To hear Entine tell it, his defenses of atrazine and other pesticides are entirely pro bono and driven by his own initiative. He told me he gets "almost all" of his income from the Genetic Literacy Project, which, he added, is funded by what he called the Templeton and Searle foundations. The project is housed at the Statistical Assessment Service program at George Mason University, where Entine is a fellow. Though Entine would not specify which Searle trust funded the GLP, the Searle Freedom Trust's 2010 tax form lists a $154,000 grant to STATS for a "Gene Policy and Science Literacy Project," which sounds an awful lot like Entine's. Founded by pharmaceutical and Nutrasweet magnate Daniel C. Searle, the Searle Freedom Trust funds all manner of conservative and free-market think tanks, including the Manhattan and Heartland Institutes.
According to an earlier version of the Genetic Literacy Project's website, it "fosters dialogue about the scientific, social and ethical implications of genetic technologies…It respects the uncertainties inherent in science but is grounded in the belief that genomic research is an engine of innovation and job creation." But the site included almost no information about what the project actually does. A "news" tab opened a page featuring links to several Entine op-eds on topics that have nothing to do with genetics: pieces defending plastics, fracking, atrazine, and BPA.
Entine had an explanation for this, too:
Until I got your email, I had no idea that the holding site for GLP had ANY articles on it, as it's supposed to just be a single page, and I haven't looked at it in a year. It's supposed to just have a summary…and as of later this afternoon [Feb. 16] it will only have that until the full GLP site goes up in a few weeks, as I just called the webmaster, who apparently had been rotely posting some of my articles.
And indeed, the GLP website has been reduced to a stub; the links I provided above are to archived pages. The real Genetic Literacy Project site will be brimming with information about genetic science and related social issues, Entine assured me. "Unlike advocacy genetic sites," he added, "it will not have a specifically pro or anti genetics agenda. It's meant to be a transparent information site for policy and media people."
But then again, according to Entine, neither he himself, nor the organizations he affiliates with, ever have an agenda. At one point in our correspondence, I asked him about the famously right-wing, pro-corporate American Enterprise Institute. "I don't know your beef with AEI, but anybody who affiliates with them is totally independent," he wrote. "I'm an Obama Democrat and there are many non-ideologues there."