Facts matter:
Sign up
for the free
Mother Jones Daily
newsletter.
Support
our nonprofit reporting.
Subscribe
to our print magazine.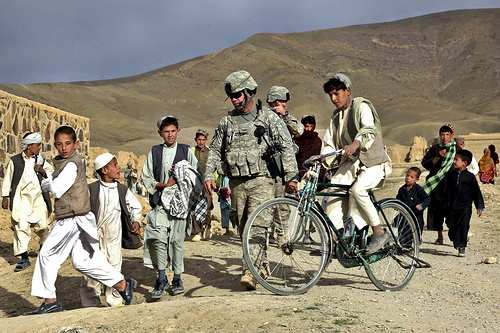 US Army Soldiers walk with Afghan children through the village of HeydarKheyl in Sayed-Abad district in Afghanistan's Wardak province, on March 25, 2010. Photo via the US Army by Sgt. Russell Gilchrest.