Facts matter:
Sign up
for the free
Mother Jones Daily
newsletter.
Support
our nonprofit reporting.
Subscribe
to our print magazine.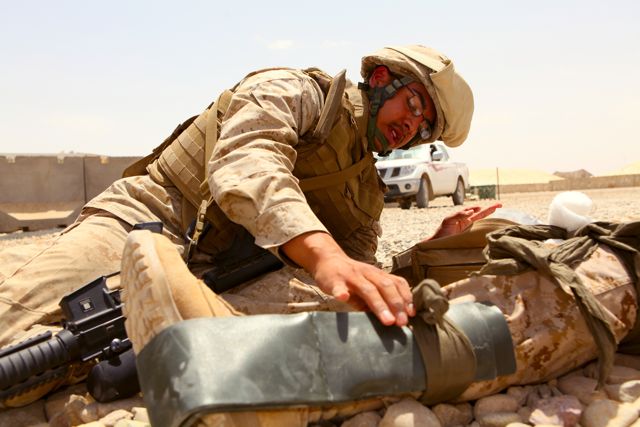 Lance Cpl. Felipe Pech, an entry control point sentry for 3rd Marine Aircraft Wing (Forward), secures a splint on a simulated casualty May 21 during his test in the Combat Lifesavers Course in Camp Leatherneck in Afghanistan. Photo via the US Marines by Gunnery Sgt. Steven Williams.