Facts matter:
Sign up
for the free
Mother Jones Daily
newsletter.
Support
our nonprofit reporting.
Subscribe
to our print magazine.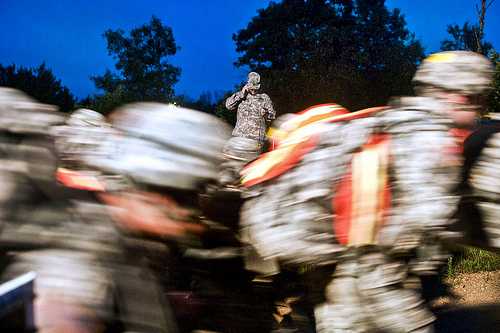 An official starts the timer and calls the finish line to synch their watches as competitors for the 2010 Army Reserve Best Warrior Competition sprint out to start the 10-kilometer ruck march before dawn on Fort McCoy, Wis., on July 28. Photo via the US Army.