Facts matter:
Sign up
for the free
Mother Jones Daily
newsletter.
Support
our nonprofit reporting.
Subscribe
to our print magazine.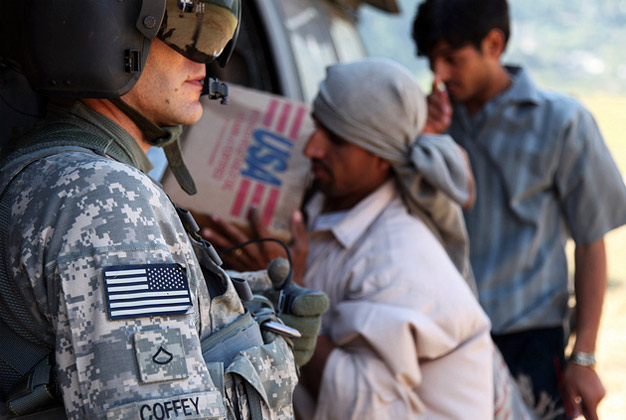 Local Pakistanis load boxes of supplies onto a CH-60 Blackhawk in Khyber – Pakhtunkhwa, Pakistan, Oct. 5. The flood has affected nearly 20 million Pakistanis, forcing many from their homes. Pfc. Joshua Kruger. Photo via U.S. Army.