Facts matter:
Sign up
for the free
Mother Jones Daily
newsletter.
Support
our nonprofit reporting.
Subscribe
to our print magazine.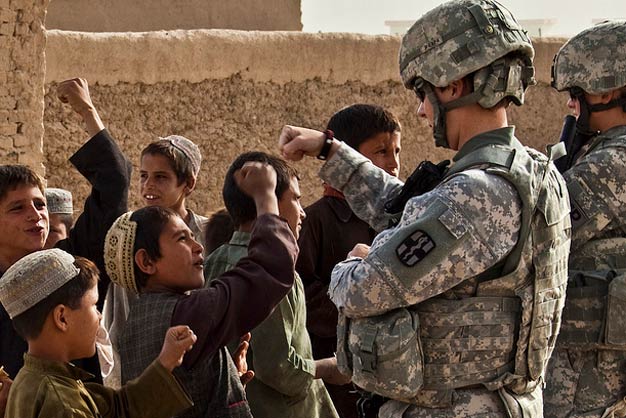 A group of local Afghan children bump fists with U.S. Army Soldiers assigned to the 1775th Military Police Company during a mission to Kuchi village, Afghanistan, May 27, 2011. The purpose of the mission is to distribute radios and flyers to local villagers, and to evaluate the needs of the locals. Photo via US Army.