Facts matter:
Sign up
for the free
Mother Jones Daily
newsletter.
Support
our nonprofit reporting.
Subscribe
to our print magazine.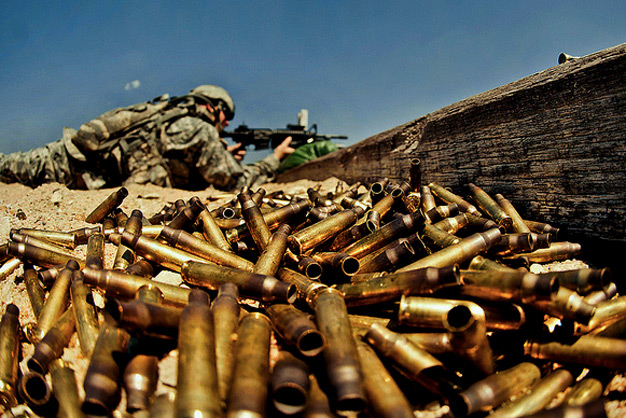 Spent shell casings pile up as a soldier fires his weapon down-range during weapons qualification on Fort Riley, Kansas, July 26, 2011. The soldier is assigned to the 1st Infantry Division's Combat Aviation Brigade. US Army photo by Sgt. Roland Hale.