Facts matter:
Sign up
for the free
Mother Jones Daily
newsletter.
Support
our nonprofit reporting.
Subscribe
to our print magazine.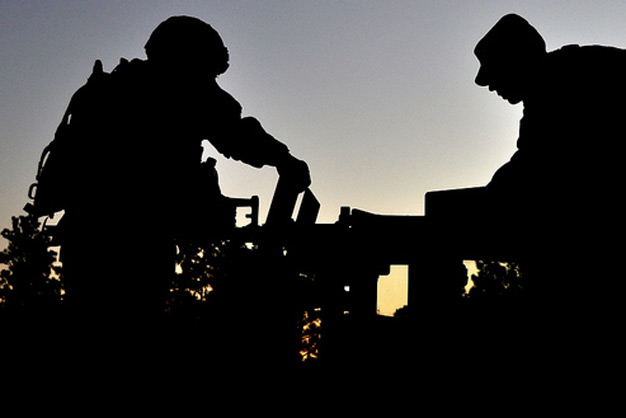 Soldiers of the Personal Security Detachment, 37th Infantry Brigade Combat Team, mount an M2 .50-caliber machine gun before conducting night fire drills during training at Camp Shelby Joint Forces Training Center, Miss., October 31, 2011. The 37th IBCT is deploying to Afghanistan in support of Operation Enduring Freedom. 37th IBCT photo by Sgt. Kimberly Lamb.