Fight disinformation:
Sign up
for the free
Mother Jones Daily
newsletter and follow the news that matters.
What this is: This is Mother Jones' new blog.
Who I am: Mother Jones' new human rights reporter.
How I got this job: While working as MoJo's copy editor, I wrote a book about Burma. To quote the very flattering note in the March/April issue, which features an excerpt, "It so impressed her editors that they persuaded her to become our roving human rights reporter. Look for her new blog at MotherJones.com."
The topic: human rights. Yeah, it's pretty broad: LGBT issues; domestic violence; sexual violence; trafficking, human; trafficking, drugs, and the effect on humans of; asylum policy; refugees; peacekeepers; peacemakers; crimes against humanity; gender/racial/ethnic/class discrimination…Almost anything goes.
As a blog, this blog will indeed contain bloggy summaries, quick and dirty analysis, hot and fast regurgitations of interesting info and highlights about aid organizations on the ground, United Nations offices I watch closely, tweets from witnesses or diplomats that offer perspective that's slipping through the cracks. But there will also be a lot of research and deep reportage.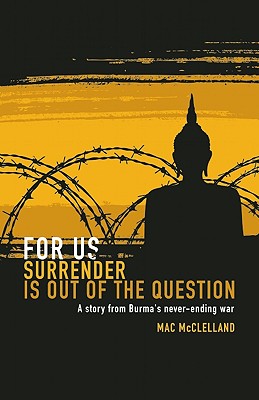 Re the research: Know who Than Shwe is? You should, especially this year, and I'll tell you why. Want to meet hot humanitarians busting their asses to alleviate all manner of bad scenes here at home and around the world? Hear how the DOJ tracks down domestic slave traders? What 250,000-member-strong organization lobbies to send battered spouses seeking US asylum back to their murderous abusers? Ever heard of the Nepalese minority that ended up displaced and enslaved because of the United States-led global malaria eradication program? Oh, you will.
The Rights Stuff will not just cover topics that should be (but probably aren't) in your news, but will also provide context that wasn't in your schoolbooks. Par exemple: When I was on Wisconsin Public Radio's Here on Earth on Tuesday, a caller asked, after I'd talked about the CIA's first secret war having been in Burma, what some of the upshots of that war had been. At which point I regaled him with the backstory that that United States violation of Burmese sovereignty helped make their government the superparanoid and isolated freaks that they are, and pushed them toward building the massive military machine they felt they needed to protect their independence. Plus that we gave them some weaponry and money with which to do that building up, because we wanted them to help us fight commies, or at least like us enough to not become commies. (For more tidbits like this in podcast-y form, check out interviews with WNYC's Leonard Lopate, Texas NPR's Think, or Chicago Public Radio's Worldview, or Chicago WGN news for the TV version.)
This was news to me when I dug it up a couple of years ago, as it's news to most people; the incredibly sharp, informed, and charming host of the radio show responded only, after missing a beat: Hm. Here at Mother Jones, we've got a big research and fact-checking department, and we're not afraid to use it.
Re the deep reportage: We're talking dispatches from long stints embedded in the field, in Utah or Uganda, where I'll tell stories about not just conflicts or issues but people, as people, multidimensional and personal and not cardboard victims or floating quotes. Never dry. Never boring. Nothing so dire but also flat that I wouldn't want to read it myself or tell somebody about it over drinks. So readers can come with me, get to know the characters and the situations, figure out large parts of the story while I do—which is not unlikely to involve my getting to know the subjects over drinks.
Right now, I'm on tour, blathering about Burma in DC for the Institute for Policy Studies, at Mercy Corps' Action Center in Portland, and at the World Affairs Councils in Seattle and New Orleans; I'll be done in April. We're not yet sure where I'll go on assignment next, but we're excited. I'm excited, and looking forward to collaborating with and taking suggestions from commenters and Twitter followers. Be sure to become one so you don't miss news about what's new—a post about an eccentric oppressor you've never heard of as part of the Better Know an Asshole series? What major American tourist destination you should skip on vacay because its government sometimes guns down political and economic refugees?—on the blog.
Welcome!